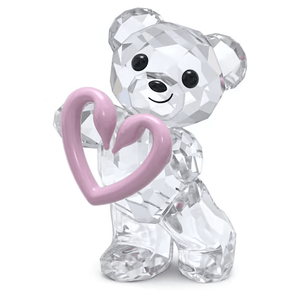 Swarovski NEW 2023 Kris Bear Una Bear
What a delightful Kris Bear! 
Adorable Kris Bear Una Bear celebrates the 30th anniversary of our cheeky, lovable Kris Bear character. The bear is expertly crafted with 422 facets and holds a heart in soft pink inspired by the Una family. This beautiful motif features two Swarovski swans joining together to form a radiant heart shape. A charming and collectible piece, it would make a beautiful gift for a loved one.